LEGO Love Our Community Challenge
We are super excited to announce the winners for our LEGO Love Our Community Challenge! For the younger group (age 4-7), the winner is Colm and for the older group (age 8+), the winner is Emily! Congratulations to our two winners!! We will be in touch with them shortly and will share more on their wonderful creations afterwards. We would like to thank all those who have participated in this challenge. All of the submissions were amazing so we had a tough time picking the winners. Stay strong, healthy and safe!
Challenge Details
There is plenty of anxiety in our world in the midst of this COVID-19 pandemic.  Instead of purely focusing our attention on the news, let's start to think of ways to help each other during this difficult time.
We are honoured to partner with LEGO to run a LEGO Love Our Community Challenge for the next 2 weeks.  This is a great opportunity for parents to spend quality time with their children, and to encourage them to think of ways to benefit those who are in need.


Remember that it is 100% FREE to participate so please share this challenge with your families and friends!

Here is how it works:


Ask your child to grab some LEGO bricks from home and make a creation that they think will help cheer up our community or help those in need.  For example, your child can build a delivery machine to help bring groceries and supplies to people in our neighbourhood who cannot go out to the grocery store.  Alternatively, he/she can come up with an invention to send love and care to those in self-isolation.  Let your child use his/her imagination to come up with innovative ideas.


Take some pictures or a video of your child's creation and send it to info@allstarlearning.ca.  Remember to include a short description on what your child has created and why he/she thinks it can help other people.  Please also indicate which age group he/she is in.  Deadline for submission is March 31@11:59PM EST.


We will review all of the submissions and select one winner for each age group.  An announcement of the winners will be made on April 1, 2020.  We will contact the winners to arrange delivery of the prizes!
Prize for children age 4-7: LEGO City 60207 Sky Police Drone Chase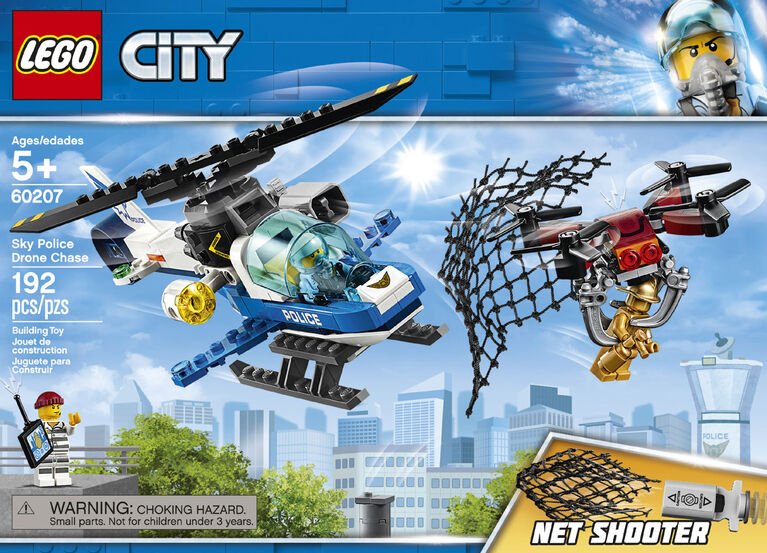 Prize for children age 8+: LEGO Creator 31105 Townhouse Toy Store